For your fishing experience, you are supplied with fishing licenses, fishing rods, reels, bait, ice and water. Occupancy – anywhere from 1-4 people.
Bass2Billfish with Peter Miller
Sub Heading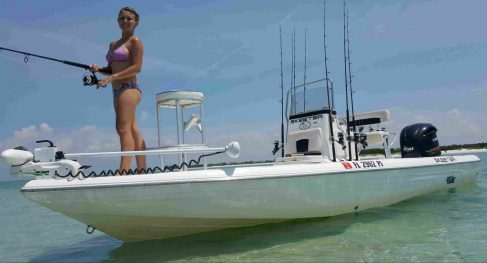 About Captain Rob
Thank you for taking interest in learning a little about Captain Rob. Here is a quick overview of some of the things that he has done, and what he is known for.
In December 2003 Captain Rob appeared on a fishing show called "Mark Sosin Saltwater Journal – TV" Air Date: December 29th 8:00PM EST – The Outdoor Channel Please visit
www.marksosin.com
Let's start with TNN Outdoors Captain Rob appeared on national TV for the past 3 years. He was the guest fishing captain for Shaw Grigsby (2003-2002). He is the host of 'One More Cast with Shaw Grigsby", airing on TNN on Sunday evenings at 8:30 p.m. ET and 12:30 a.m. ET, January through June. He is also the Author of Bass Master Shaw Grigsby: Notes on Fishing and Life. This is the only book on bass fishing ever published by the National Geographic Society. To learn more about Shaw Grigsby, please visit his website at
www.shawgrigsby.com
On October 2003, Captain Rob appeared on the cover of Onshore Offshore Magazine, Florida's premiere fishing and water life magazine. (picture to your left). 
www.onshoreoffshore.com
Contact Captain Rob Gorta!
Please send a message for more information. Captain Rob fishes year round and will work hard to give you the best day on the water possible.